English Reading
English Reading
English Reading is a website which seeks the ways to develop your reading skills with the great stories of English writers. We also expect you to share your stories which you find beneficial to the English learners in means of reading.
The Neccesity Of Reading
In order to learn a second or foreign language one should give huge attention to the literature of this language. All the figures of speech all the rhetoric of the language bring a new page to the understanding of the language. So in this site, where youy can find many sources of stories, have enjoy in reading.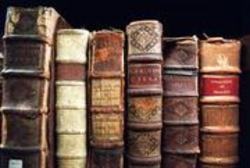 Expectation

We are waiting for your contributions to our site. With the stories you send we will be able to serve better.
Send your stories to:
Another beneficial reading site: